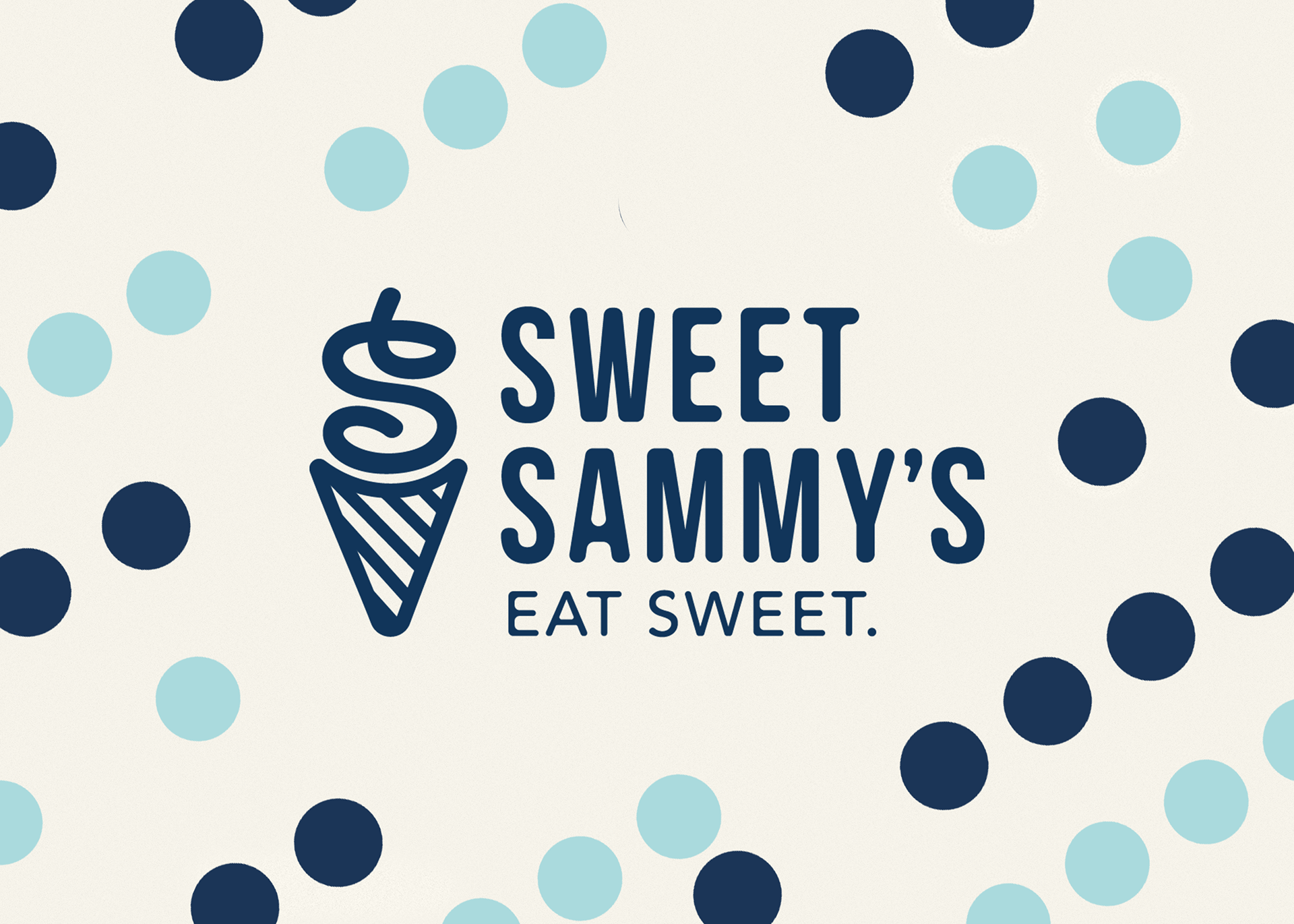 Sweet Sammy's is a family-owned confectionery specializing in handmade ice cream. After being passed off to the current generation, Sweet Sammy's new owners wanted to update the branding while still acknowledging the history of the business.

After exploring several different versions of the logo, I settled on text that feels round and friendly and a mark that balances the ice cream symbol and the 'S' without overemphasizing either part.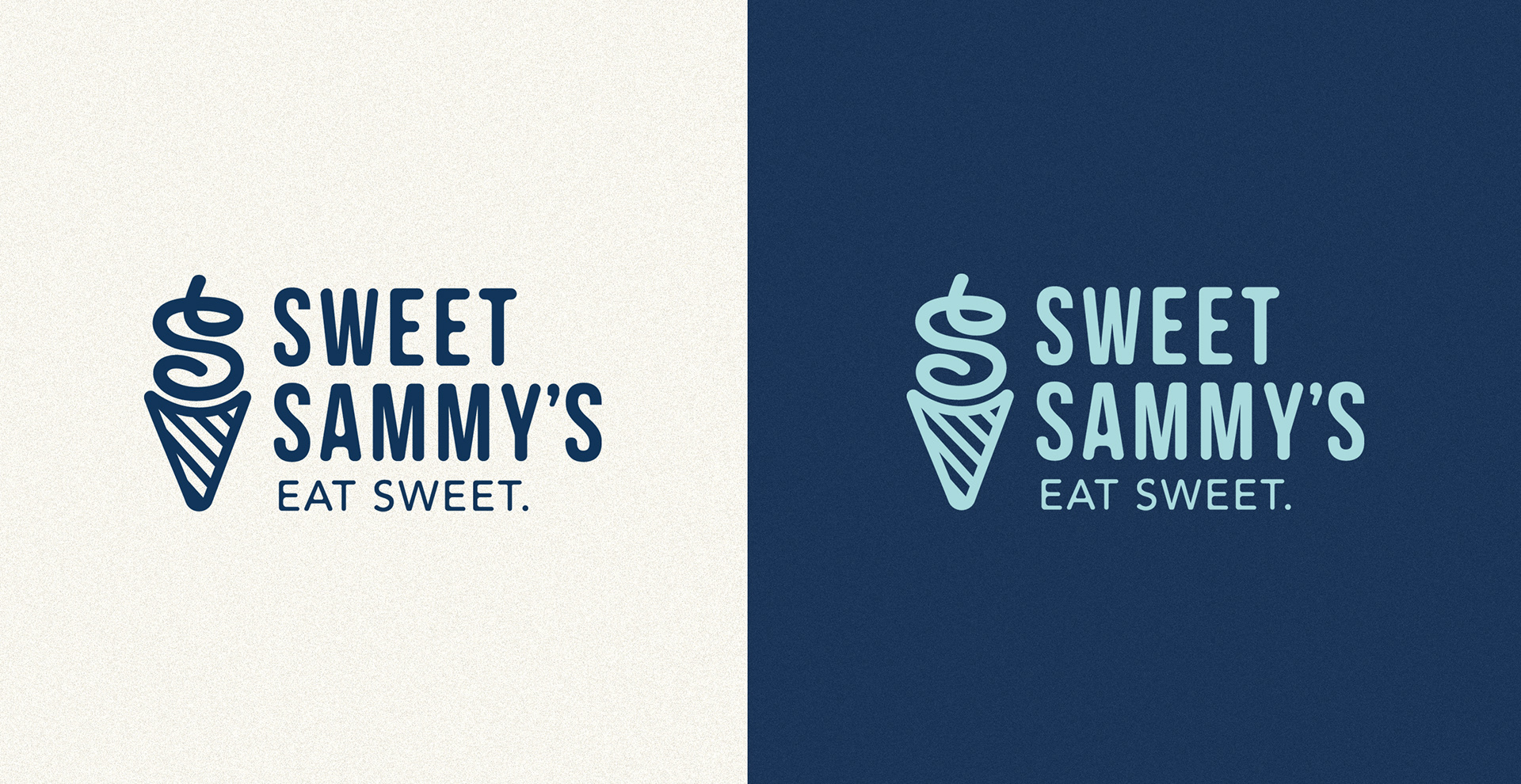 The round dots were incorporated as a design element to reference the history of the business and establish the current iteration of Sweet Sammy's as a landmark era for the business.