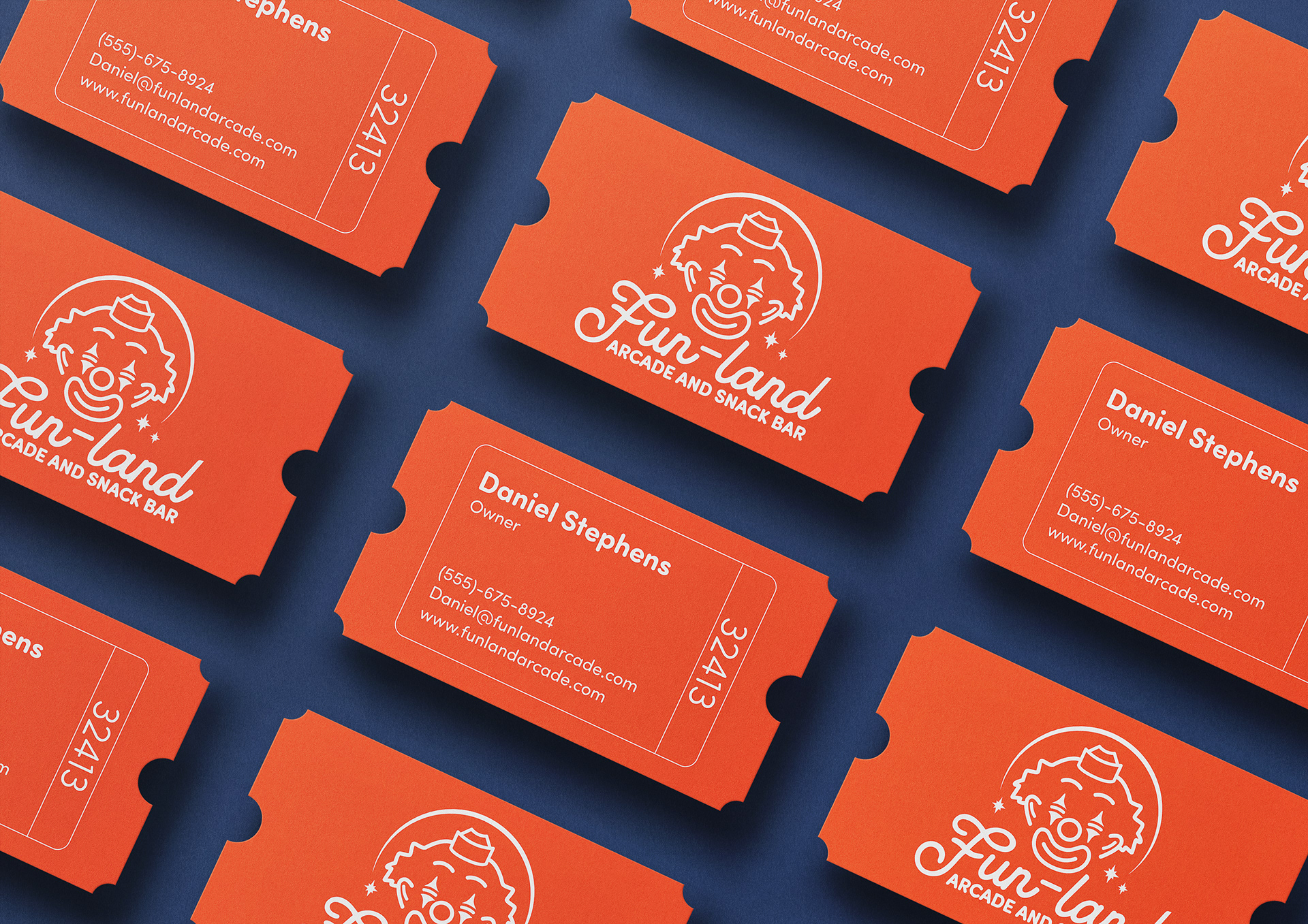 Fun-land Arcade and Snack Bar is a historical staple of Panama City Beach, Florida. First opening in 1953, Fun-land has created lasting memories for three generations and counting. 
For many customers, it is the memory of what Fun-land was when they were young that brings them back to share that with their children. When creating a new look for Fun-land, I tried to bridge the gap between 1953 and 2021 to create a look that carries elements of both eras.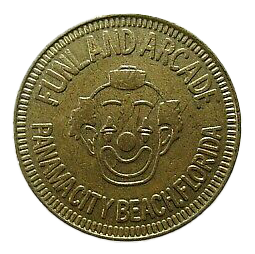 A clown has always been part of the Fun-land logo, but I was initially against including one as clowns aren't seen in the same way they were in 1953. That changed when I found an old Fun-land token that convinced me that if I kept the details at a minimum, I could keep the clown looking friendly and cute.
Using the basic design of that clown as a base, I went through many iterations of the type before settling on my final product.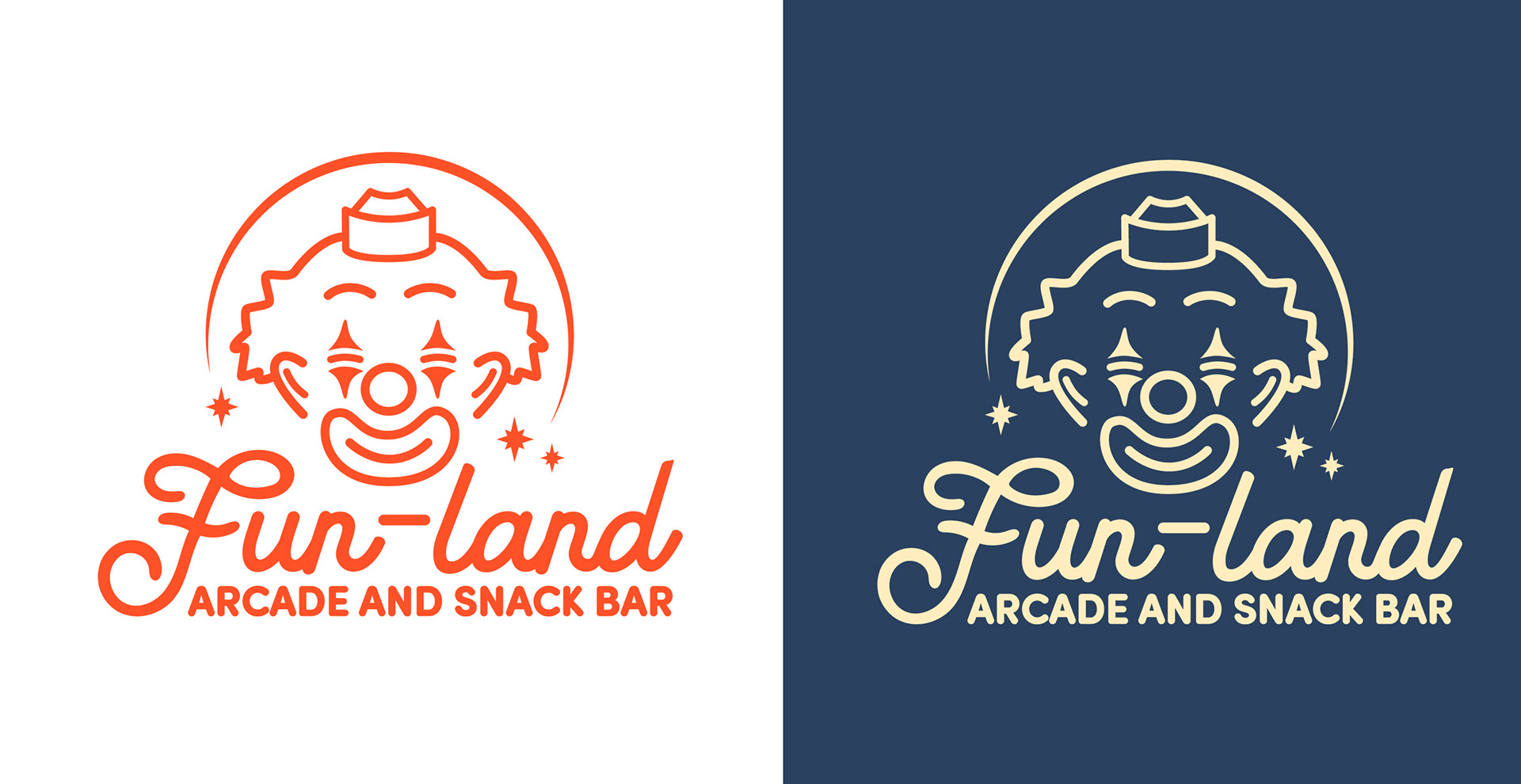 The final logo features a clown based on the token shown above with an arch and fifties-inspired stars surrounding him.
The type contains a rounded, cursive script paired with a soft sans-serif that feels kid-friendly with its lack of points or sharp edges.

The business card design is modeled off old arcade tickets. Real arcade tickets contained a serial number, and for this, I used the zip code for Fun-land, "32413".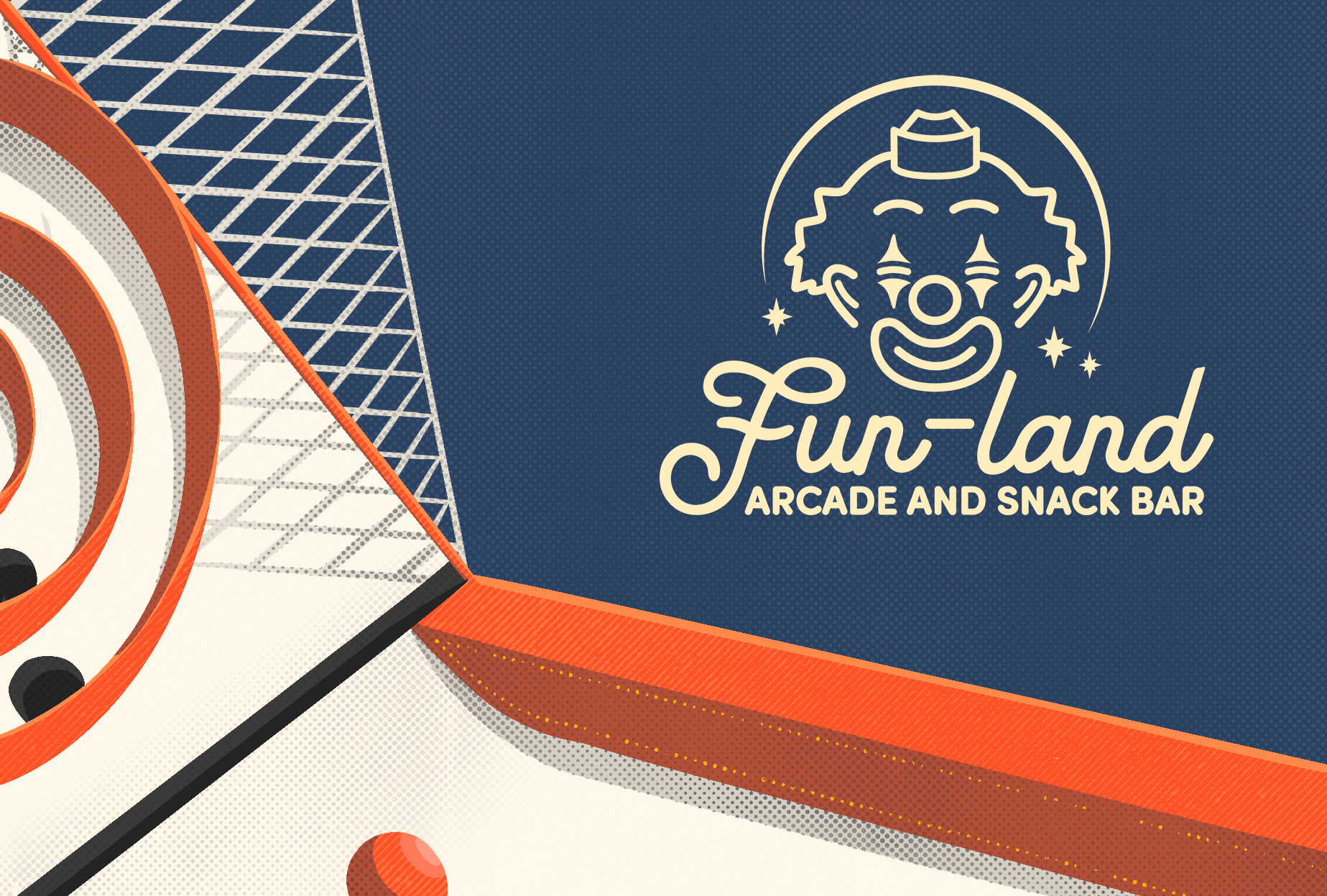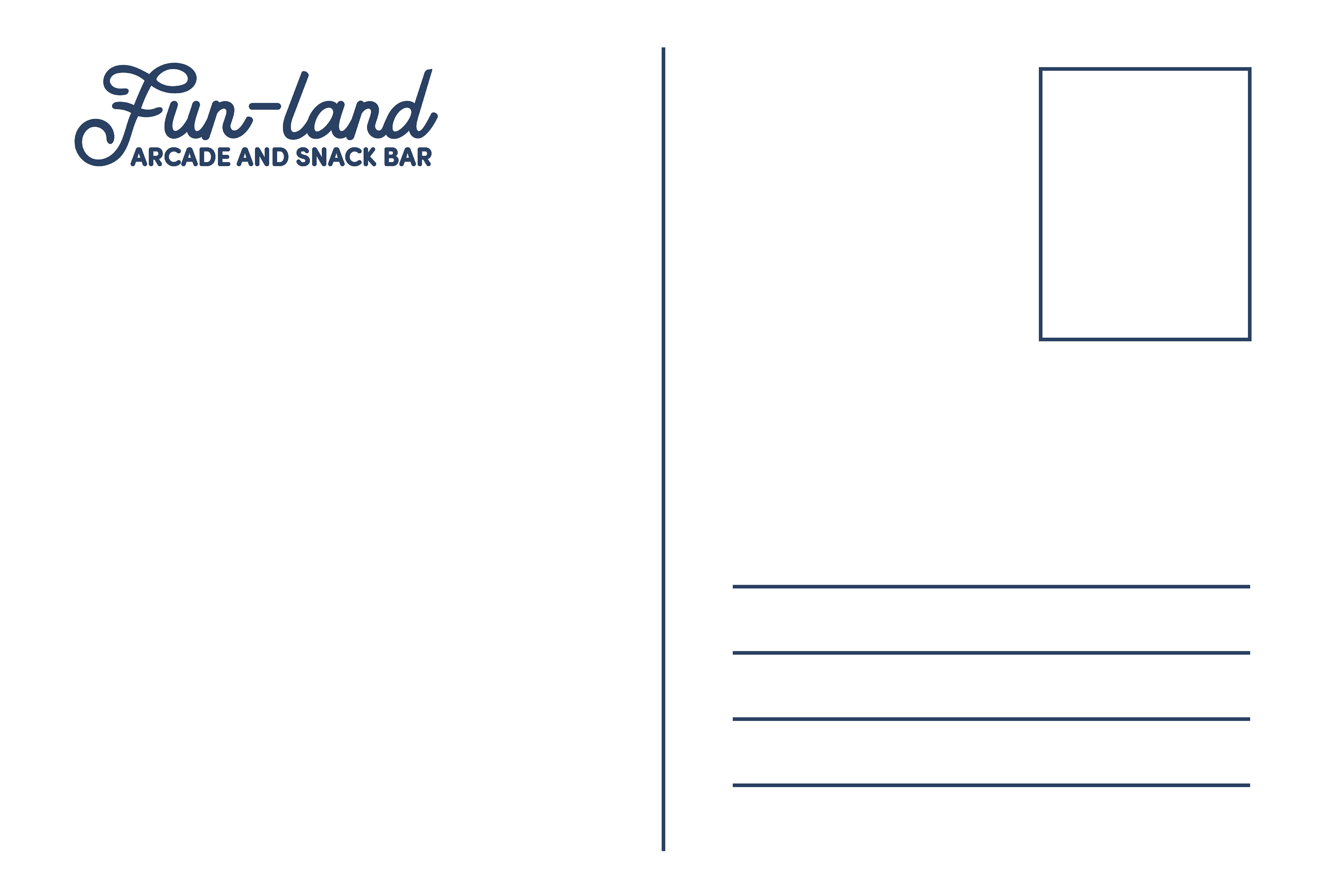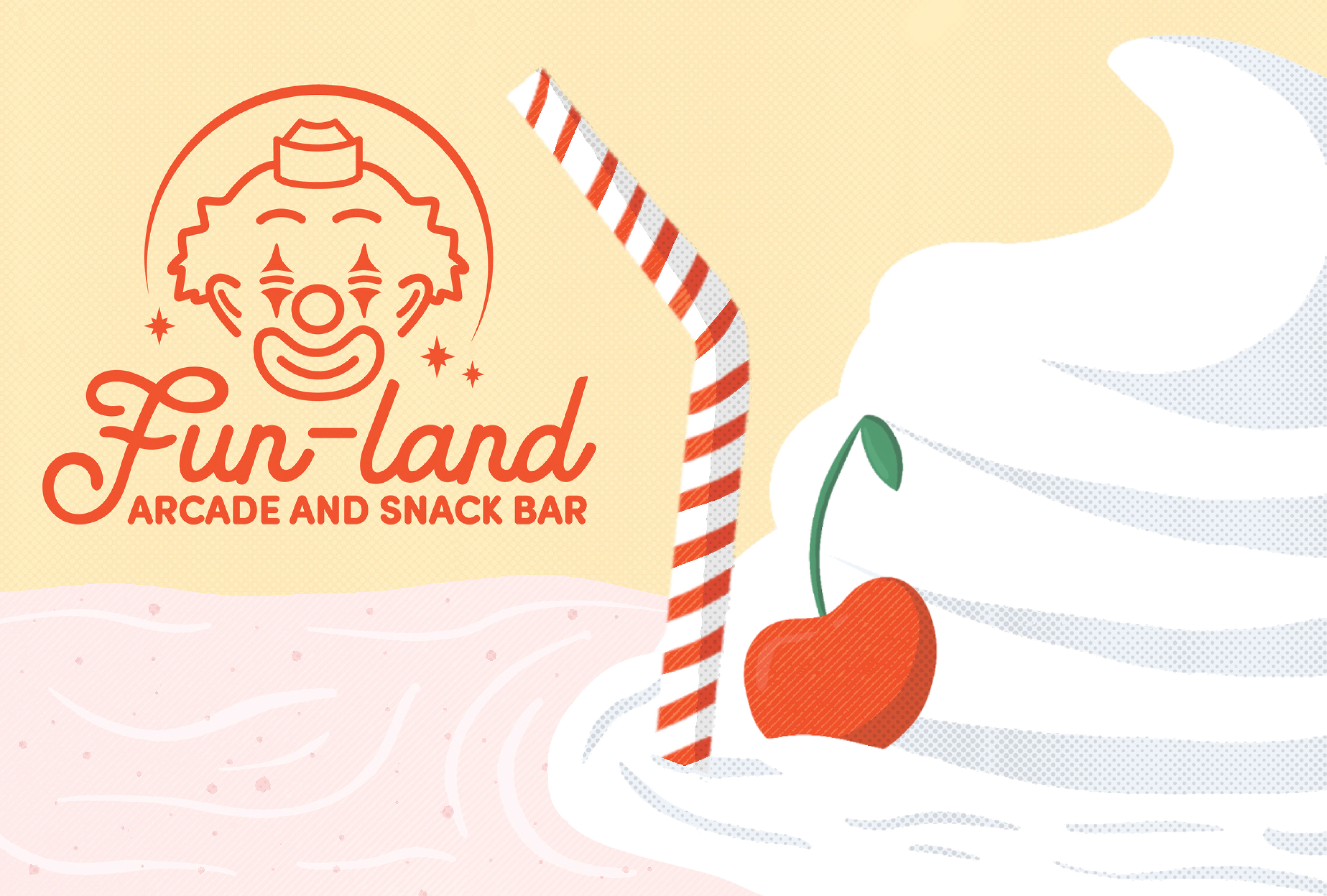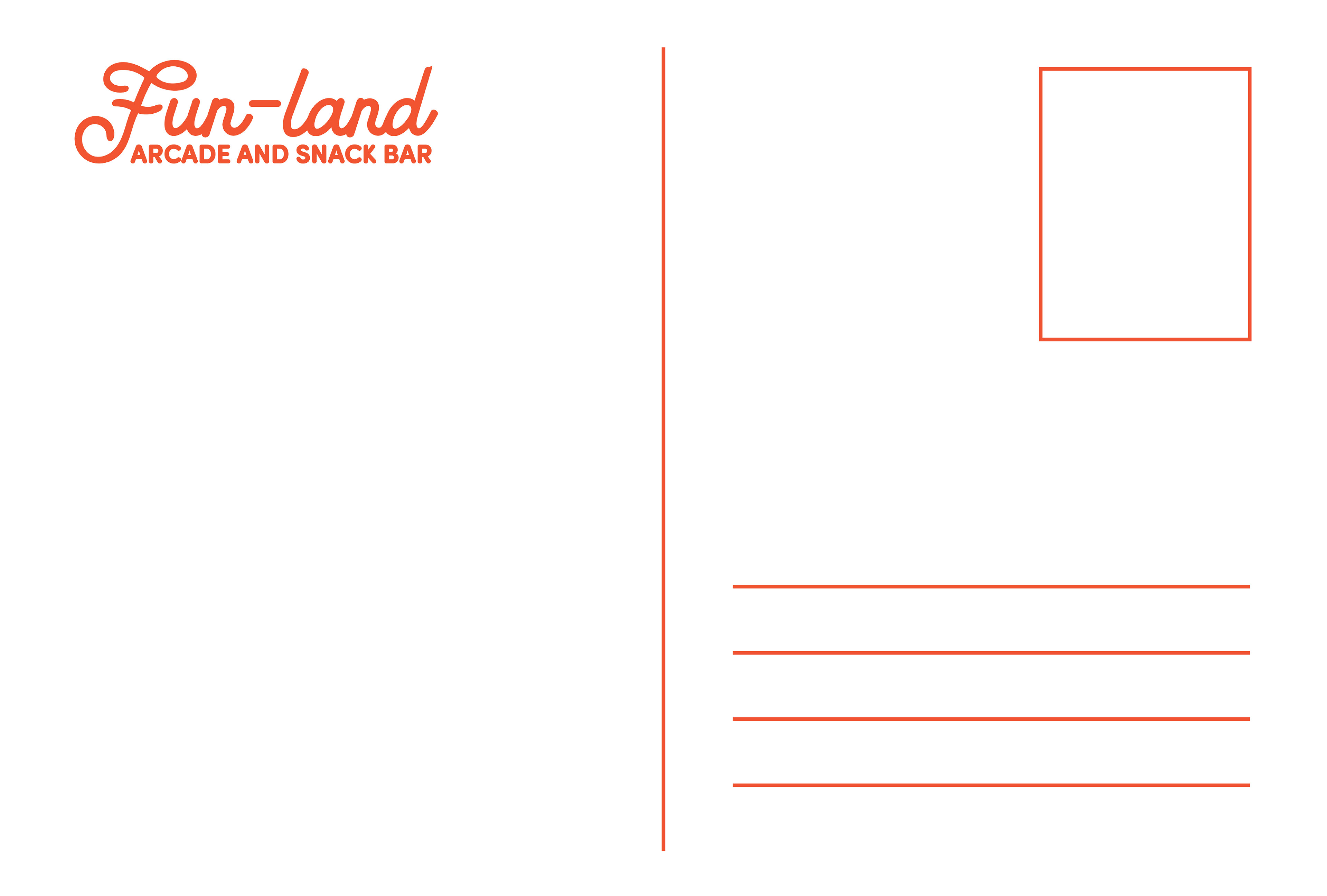 Two different postcard designs were created: one for the arcade and one for the snack bar. With both illustrations, I included elements of modern vector design like bold colors and simple shapes and well as elements of vintage illustration like halftone dots and an overall hand-drawn aesthetic.

On Fun-land's current website, there are individual pages for everything, which leaves the website feeling cumbersome and complicated. For this landing page design, I fit everything onto one page to create a clear and streamlined design.
Just as with the postcard design, I mixed elements of modern vector illustration with vintage illustration to create images that contained hallmarks of both eras.